That's my ultimate gratitude mantra. It helped me heal when my whole life was crumbling down with Ulcerative Colitis.
It gave me the energy to stay high vibe no matter what life threw at me. 
Gratitude is a life-healer!
Chanting "I Love My Life" and doing SOMA Breath made me unstoppable. 
Just make this mantra your morning anthem every day. It will make you unstoppable too. 
But if you wish to make the lives of others unstoppable, then I invite you to become a SOMA Breath Transformation Coach. 
When you choose to become a SOMA Breath Transformational Coach, you will not only love your life. But you will also make others LOVE their lives too! 
Because we'll give you every tool, resource, and support to transform and transform other lives as well. 
No matter what you're going through, or how hopeless you might feel, you can change and make an impact. 
That's my promise. 
Simply click the button below to hop on a call with my team and see if we can help you. 
It's my wish you join me in my mission and make everyone love their life. 
To your better future, 
Niraj "I Love My Life" Naik.

Transform Lives As One Of The Most
In-Demand Professionals On The Planet
Transform Lives
As One Of The Most
In-Demand Professionals
On The Planet
The days when you had to choose between career profitability and service are officially over. Experts named "The Breathwork Boom" one of the nine breakout health trends of 2021.
Wellness practices are losing their "woo woo" connotations and are now becoming the norm. In fact, breathwork is now medically recommended to alleviate stress and pain.
As mental health issues spike in the post-pandemic world, wellness instructors and health coaches are rising to one of the most in-demand professions on the planet.
The best time for you to expand your career in holistic health is now.
The SOMA Breath® Transformational Coach Training is currently the only training program that holistically combines 6 healing modalities into a single comprehensive framework.
Whether you're just starting out or you work as a seasoned holistic health professional, these fun and effective tools will help you take your career to the next level.
Expand your inventory of methodologies, serve more people, and grow your clientele with the support of a global community.
Book a FREE DISCOVERY Call with our team and find out what the SOMA Breath® Transformational Coach Training can do for you!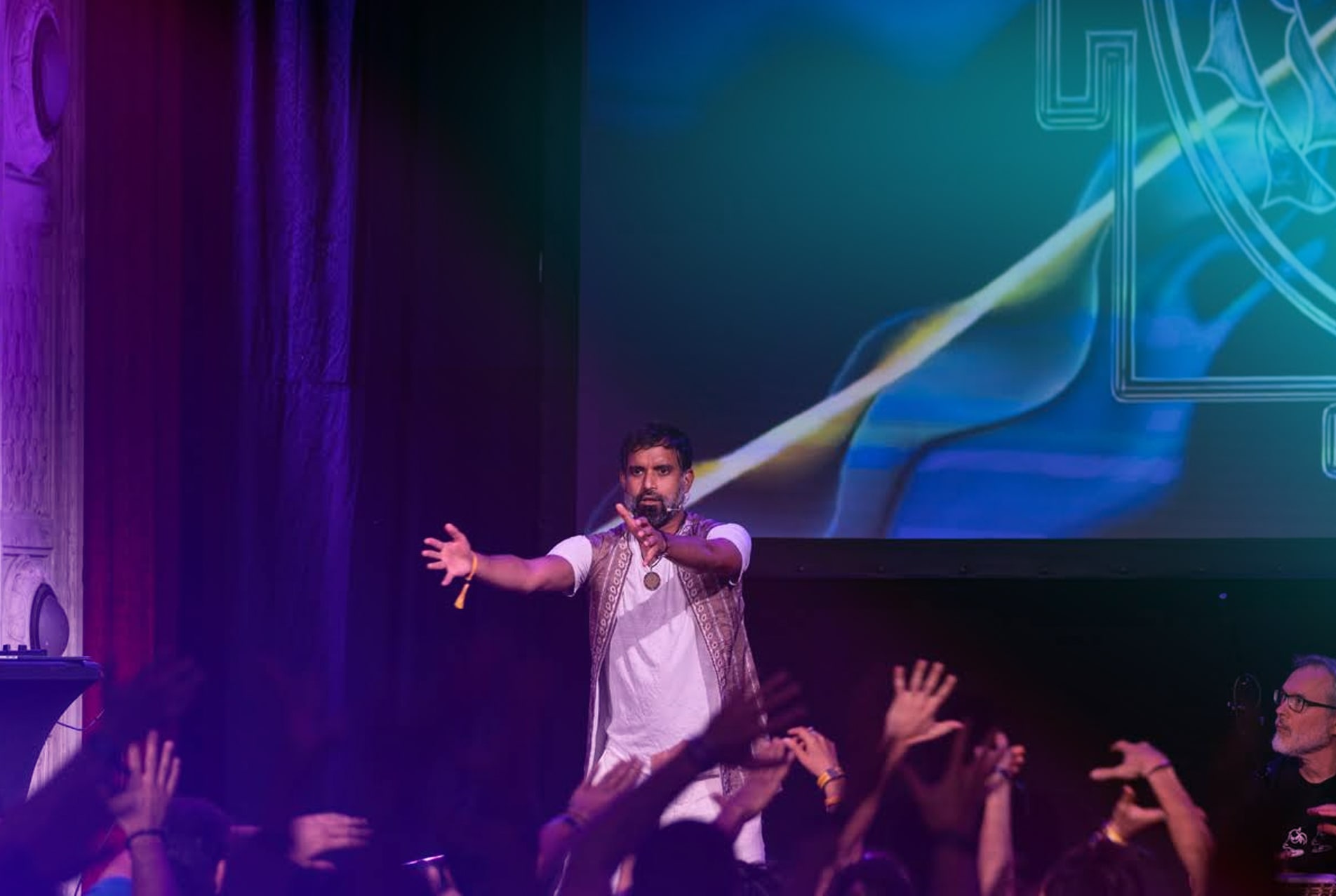 About Niraj Naik
Niraj Naik is a certified UK pharmacist turned holistic wellness, brain-training and breathwork expert. He is one of the world's most sought-after spiritual ceremony facilitators and leads breathwork workshops around the world.
His journey started amid a "burnout" in his corporate career when he found himself bedridden with chronic illness for more than a year. Healing himself using breathwork techniques and dietary adjustments, Niraj felt motivated to share his knowledge with others.
SOMA Breath, a global breathwork community, was founded by Niraj to help empower others to take charge of their own healing and wellness. He has also trained hundreds of breathwork experts through his SOMA Breath framework, which is also taught at numerous wellness centres in the US, Europe and Asia.