Unlock Limitless Creativity, Success & Happiness
Within minutes from now, you can instantly experience a new way of being
with SOMA Breath Meditation - Human Being Limitless.
Discover how the power of the breath can unlock the creative potential of your mind to think beyond its own limits.
WARNING: Don't do this if you have suffered from epileptic attacks, have cardiac arrhythmia or a pacemaker, are pregnant, or have severe COPD.
If you enjoyed this meditation, then you're absolutely going to LOVE the Awakening Breath Journey.
A 21 Day virtual retreat designed to supercharge your mind, body & spirit and call In your true life's purpose
Your Breath is a Powerful Gateway to Transform Your Life
"I'm never going to make it," "I'll never be successful," "I'll never find someone to love me." 
Are beliefs like this in your subconscious holding you back? 
When your mind and subconscious has been trained to believe in limitations, it's harder to succeed than you may think. Yet, when you remove the limits controlling the direction of your life, a whole new world of possibilities will unfold before you. 
In this SOMA Breath Meditation - Human Being Limitless, you will discover how you can use the power of the breath to unlock the creative potential of your minds to think beyond its own limits and help you experience limitless success in every way.
It is an astounding experience of how the breath is a powerful gateway to easily access your subconscious and train your entire being to embrace infinite possibilities. 
This is the true power of your breath. 
And this is only the beginning. 
If you are interested to learn more about how you can use your breath as a tool that can supercharge every area of your life, click the button below to find out more about our SOMA Breath 21-day Awakening Protocol.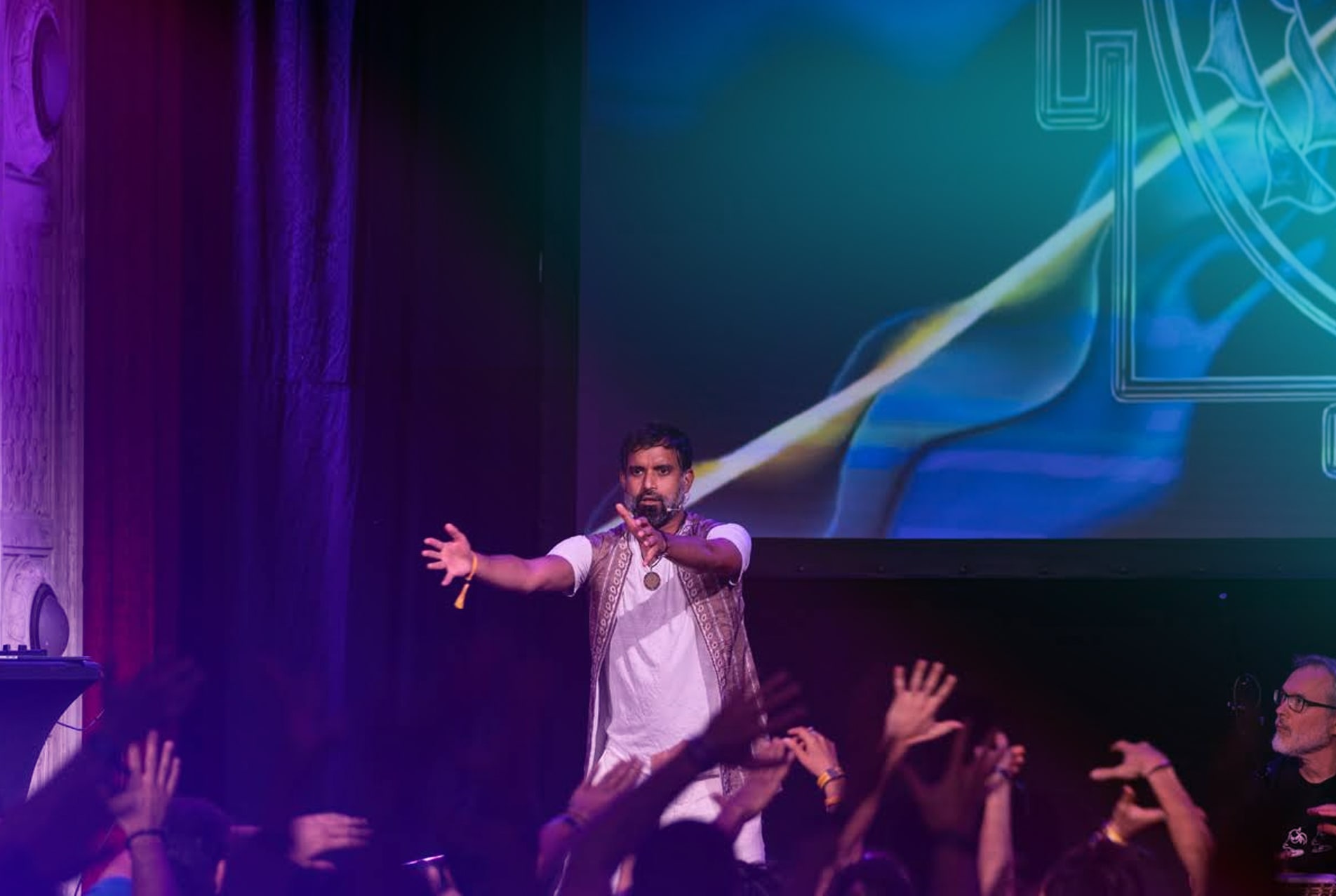 About Niraj Naik
Niraj Naik is a certified UK pharmacist turned holistic wellness, brain-training and breathwork expert. He is one of the world's most sought-after spiritual ceremony facilitators and leads breathwork workshops around the world.
His journey started amid a "burnout" in his corporate career when he found himself bedridden with chronic illness for more than a year. Healing himself using breathwork techniques and dietary adjustments, Niraj felt motivated to share his knowledge with others.
SOMA Breath, a global breathwork community, was founded by Niraj to help empower others to take charge of their own healing and wellness. He has also trained hundreds of breathwork experts through his SOMA Breath framework, which is also taught at numerous wellness centres in the US, Europe and Asia.