World Renowned Breathwork Teacher Training Backed by Science
Transformational Coach Certification
Become an In-Demand Certified SOMA Breathwork Facilitator!
Risk Free 30 Day Money Back Guarantee
SOMA Breath is Accredited and Trusted by Major Brands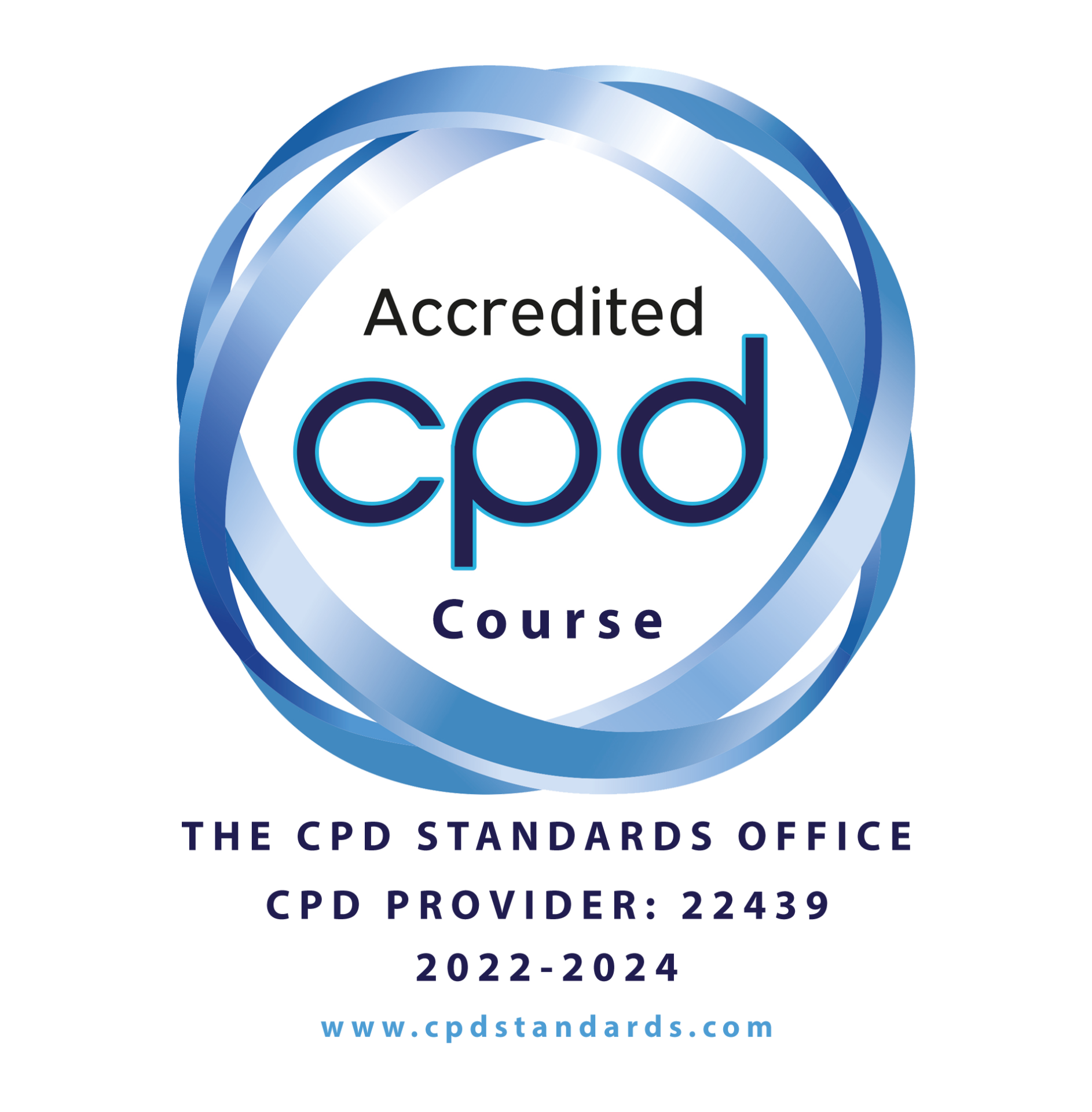 What makes SOMA Breathwork Certification Training the #1 choice for over 2000 certified breathwork facilitators worldwide?

1. The SOMA Breath Transformational Coach Certification Training was developed by ex-pharmacist, therapeutic music technology pioneer and world renowned breathwork, transformational coach and holistic health expert Niraj Naik, aka The Renegade Pharmacist.
2. Soma Breath is accredited by "Accredited Counselors, Coaches, Psychotherapists and Hypnotherapists ACCPH" and Continuing Professional Development (CPD) Accreditation. Soma Breath is trusted by the leading industry brands including; Mindvalley, Gaia, Shift, Well Good, Yoga Magazine, Zumba, Microsoft, OM Yoga, Health Radio and many other leading wellness brands.
3. SOMA Breath is a complete holistic system - currently studied by Cambridge University for it's array of demonstrated health benefits - which uniquely combines ancient pranayamic breathing techniques with modern music technology to deliver a cutting edge, step by step formula that anyone can learn. The SOMA Breath Instructor & Transformational Coach Certification is designed for existing coaches and new aspiring facilitators looking to broaden their practice, enhance their skills, attract more clients and improve their results.
4. Significantly improve your clients' well being, help them overcome anxiety and depression, improve sleep, raise awareness and tap into altered states of consciousness which 1,000,000+ SOMA Breath fans rave about globally.
5. Unlike other breathwork modalities, SOMA Breath specifically focuses on Pranayama breathing techniques with scientific evidence backing up their claims. These techniques are combined with brainwave music technology and guided imagery (Self-Hypnosis, NLP) to deliver exciting and easy to follow experiences your clients will love.
6. SOMA Breath enables instructors to help their clients experience transformational breathwork at its fullest healing, energetical and spiritual potential while growing their business and attracting recurring clients through a globally recognized breathwork certification program.
7. With SOMA Breath the focus is on taking participants through bliss rather than through pain/trauma. Clients always leave feeling extremely energized and more positive than ever before. At SOMA Breath, safety is of utmost importance so we teach you how to ensure each session is safe and effective for all participants.
8. SOMA Breath Instructors qualify to join the BIG Membership, which is the complete library of SOMA Breath Trypnaural Brainwave Entrainment music technology used worldwide by top leading experts in fields such as psychology, hypnotherapy, psychotherapy and more. Our Instructors are trained on how to DJ SOMA Breath music so they're able to guide life changing experiences anywhere from small groups to massively large crowds.
9. SOMA Breath Instructor & Transformational Coach Certification Training is the fastest breathwork certification in the industry. It's designed to get you fascilitating sesions with confidence as quickly as possible while you integrate the science and research behind the techniques, preparing you for the higher levels of Transformational Coaching. Many Instructors have been able to start earning income from their sessions within two weeks of joining the program.
10. The BIG Membership, available only to SOMA Breath Intructors, also provides easy to implement training and digital assets for effectively running and marketing a Breathwork Instructor Business. With our easy to implement processes and systems we will quickly teach you tried and tested marketing techniques to help you succeed online and through live events
SOMA Breath is currently being studied by Cambridge University.
"We chose to collaborate with Soma Breath due to its very clear and systematic approach, and the effectiveness of the method as per clear report from those participating and the researchers coordinating the study."
Hear What Some Of Our Breathwork Teachers Have To Say.
"I get to watch people go all in on themselves in these powerful breathwork ceremonies. I get to watch them clear trauma, step forward in their lives, step past their comfort zones and do things they've never been able to do in their lives before."
- Em Hollis -
"People come to my online sessions and they have massive changes in a matter of weeks that I may see in coaching in a matter of months. People have said that they have healed personal relationships because of their insights in my SOMA Breath Journeys. Other people have said that physical ailments they've had for years had disappeared in a couple of weeks."
- Tim Snell -
"Working with individuals on a one to one basis, I either make use of the SOMA Breath practices, methodology, philosophy and mindset as an entirety to the service I offer, or it becomes a mayor component among practices that I employ."
- Dave Florence -
"I have finally found a way to tap in and use my unique voice as a gift and a vehicle to empower others and to enable people to step beyond their fear, their comfort zone and their limitations that have been holding them back."
- Patty Turgeon -
"It's fabulous. It's brilliant. I'm getting so many tools it's just incredible. I just want to say thank you because everything is really done with so much love and so much effort to really give us everything we need."
- Evelyn Kallansee -
"I've been a coach for about 2 years and I get to share this amazing wisdom and gifts of knowledge with others. It's one of the best jobs in the whole world I couldn't imagine anything else I would rather be doing. I absolutely love it."
- Kelly Turgeon -
Reviews from Respected Industry Leaders

"The breathwork modality I do is Soma Breath. Its really cool as they incorporate incredible music into it. It's the best alternative to the impact you can get from plant medicines today, but safer and more effective."
Vishen Lakhiani

CEO of Mindvalley
"We chose to collaborate with Soma due to its very clear and systematic approach, and the effectiveness of the method as per clear reports from those participating and the researchers coordinating the study."

Dr Tristan Bekinschtein

Cambridge University
"Soma Breath is the gold standard for breathwork, I recommend this to all my RTT therapists"
"I can personally say that regularly practicing SOMA breathing techniques has dramatically increased my physical health, mental, and emotional wellbeing, spiritual connection, and because I've been able to incorporate my boys and Jessa into many of my SOMA sessions, even my relationship with my family."
Ben Greenfield

Health Consultant and New York Times Bestselling Author
Here's What is possible As
A Certified SOMA Breathwork Facilitator
Benefits: Transformational Coaching Certification Offers Incredible Value
Earn a higher salary, working your own hours. Newly qualified SOMA Breath® Transformational Coaches are earning anywhere from $200 to $500+ per session.
Enjoy a great work-life balance. SOMA Breath® Master Instructors have flexibility to guide sessions either online or in person, choosing the hours that best suit them and their families.
Ongoing support to succeed. Monthly masterclasses and live Q&A with Niraj and the SOMA team, professionally designed marketing material, new music monthly, your offerings listed on our site and so much more beyond certification.
Bi-weekly practice sessions. You can choose how much practice with other students you would like, to gain valuable hands-on SOMA Breath® training and receive sessions in return.
Get assigned to an experienced mentor. Your mentor will support you as you study online through several live zoom calls and be able to offer personalized advice and guidance so you get the best out of your training.
SOMA Breath Instructor & Transformational Coach Certification Training
Become a certified breathwork instructor with world-class breathwork training for therapists and instructors, one-on-one mentorship, and indispensable breathwork business growth tools.
The SOMA Breath® Transformational Coaching Certification Training is unparalleled. It's the only school with a pharmacy of breathwork techniques, all backed by scientific research.
This step-by-step program from the premier wellness and transformational school — SOMA Breath® — equips you with a holistic transformational skill set that  combines: guided breathwork journeys, functional breathwork, breath therapy, music, sound therapy, guided meditation, hypnotherapy, creative visualization, and NLP.

It will set you apart as a world-class holistic health or wellness coach who can
Create rapid and lasting transformation on a physical, mental, emotional, and spiritual level for your clients, so they can heal in all aspects, awaken to their full human potential, and elevate all areas of their life.
Design your dream life where you can choose how, when, and where you want to work so you can enjoy the freedom, income, and fulfilment that comes from creating impact and living your purpose.
Elevate others while transforming your own life no matter what your prior experience is. Our past SOMA Breath® Transformational Coaches have come from all walks of life, such as corporate executives, personal trainers, single mothers, monks, actors, and pharmacists.
See What's Inside The

3-Level

SOMA Breathwork Instructor Training Certification
After 5 years and over 2000 breathwork instructors, we have continuously adapted the training material to keep up with market trends, industry demands, advanced technology, modern science, and of course, the needs of humanity.
This training is an easy-to-follow progressive training, that allows you to advance your skills, achieve certifications along the way, practise teaching, and even earn as you learn – all at your own pace.
Whether you want to deepen your knowledge of breathwork techniques, undergo breathwork training for therapists, earn a side income, or develop a soul-filling career, our extensive training and ongoing support make it easy for you.
Unparalleled Training & Support Designed for Your

Long-Term

Success
The mind, body, and soul are inextricably linked. That's why we believe in order to be a truly successful health of wellness coach with raving fans, you need all-around training in skills that can supercharge the mind, body, and soul so you can create lasting transformations that holistically contribute to a long, healthy and happy life.
With this vision in mind, we have built this SOMA Breath® certification on five key pillars designed to fuel your long-term success as a world-class holistic health or wellness coach.
We train you in the essential areas required to become a successful health and wellness coach, from the most effective scientifically proven transformational wellness techniques to actionable marketing strategies to get clients and grow your business.
We provide ongoing support and 1-on-1 mentorship to make sure you realise your dream of becoming a successful transformational wellness coach with many happy clients.
Ancient Wisdom for Modern Times
Our method is based on the traditional yogic system combined with modern scientific understanding.
Personal Optimal Wellness
Our philosophy is based on the ancient wisdom that there is no 'one size fits all method' for optimum wellness. You will be trained on how to identify, pick and choose certain techniques based on your clients' unique characteristics to create a customised lifestyle plan.

Create Lasting Results in All Areas of Life
You will be able to teach your clients valuable skills for creating a perfect daily routine that comes together holistically to rapidly improve all areas of their life. You will also be skilled to guide them in powerful transformational journeys to release unresolved emotions and limiting beliefs that hold them back from achieving their life goals.
SOMA Breath® Transformational Coach Certification Combines Training in the Top Transformational Modalities
Breathwork & Breath Therapy
The SOMA Breath methodology is based on traditional yoga that we have demystified and brought up to date with scientific evidence.
All well-known breathwork styles have equivalent Pranayama techniques fueled by thousands of years of wisdom.
In this world-class breathwork training, you will:
Be trained with a toolbox of the most effective and evidence-based Pranayama techniques.
Understand the exact application of each breathing exercise, when to use the right technique (and when not to use it) with your clients.
Have the skills to prepare your clients to go deeper with the more powerful and intense breathwork styles for a safer and more therapeutic experience.
Our popular therapeutic music technology revolutionises wellness and is crafted by world-class musicians.
It is currently used by the world's leading transformational schools - Wim Hof Method, Marisa Peer (RTT), Mindvalley and top wellness spas like Rituals.
You will have a license to use this same technology to:
Create deeper, more transformational experiences for your clients in any modality, from meditation to yoga and more.
Create a revenue stream by crafting your own unique transformational experiences for your clients.
SOMA Breath® has evolved meditation into a more enjoyable and effective practice with our signature SOMA Awakening Meditation Experience.
Our breath-based meditation experiences are enjoyed by millions worldwide.
By teaching you our proven formula, you will be able to:
Train your clients to fall in love with meditation and experience, even if they've struggled with meditation for a long time.
Guide your clients and students into deeper states of meditation safely, so they can reap the benefits of mediation in a much faster time with our breath-based meditation music technology.
Dive into the cutting-edge field of neurosomatics. Neurosomatic Breath Therapy is based around breathwork but engages the whole body as well.
This combination is a powerful tool to release stress, dissipate unresolved emotions, and spark peak human experiences.
You'll gain the skills of how to:
Apply a special series of scientific protocols and techniques of neurosomatics
Help your clients create rapid and lasting liberation from chronic pain and trapped negative emotions.
Get a proven holistic health framework to help your clients develop the right nutrition, exercise, meditation, and lifestyle habits.
When combined with all the other modalities you learn, you can also help your clients release any blockages so they can finally make positive lifestyle shifts that they can stick to.
By training in holistic health coaching:
You will enter into the fastest growing industry right now
Become skilled in creating lifelong results and relationships with your clients.
Build a foundation to create a long term sustainable income that is both rewarding and lucrative.
You will also receive two proven frameworks for coaching your clients based on our best-selling programs:
SOMA BreathFit
21 Day Awakening Protocol.
"Average health indicators" do NOT mean they are optimal for everyone!
Holistic health is not one-size-fits-all. Every individual has a personal energy type. By learning the Ayurvedic system, you'll become skilled in identifying and adapting your coaching to different energy types.
The foundation of Ayurvedic principles allows you to:
Easily and confidently design a journey custom-fit to your client's personal energy
Guide your clients to restore personal balance, activate self-healing, and reach THEIR optimal health.
No More Uncertainty With Our

Risk-Free

Guarantee
We get it. Starting something new and going after your dreams can feel like a gamble, especially when it can change the course of your entire life.
We don't want you to let uncertainty and fear stop you from stepping into your full potential, so we've got you covered with a 30-day Money-Back Guarantee.
If you're not satisfied with the quality of the training after diving into the materials over the next 30 days, simply email us at [email protected] and we'll refund 100% of your payment. That way, you can enrol in confidence today, and try it out without any commitment or risk.
Become A SOMA Breath Transformational Coach Today
When you join the Transformational Coaching Certification Training you will receive access to the following. Flexible payment options are available for this Course.
Extensive Online Training Material Teaching You Science Of Breathwork, Visualization Techniques, Therapeutic Breathing Exercises, Neurosomatics & How To Combine Them All For A Holistic Approach To Wellness
6 X 1 Hour One-To-One Calls With A Master Trainer Of Your Choice
A Detailed Guide & Workbook To Get Through The Training With Ease
Bi-Weekly Group Calls To Practice Teaching SOMA
Weekly Virtual Classroom with Niraj or a Master Trainer
Eligible To Join Our Exclusive BIG Membership
Licence To Guide SOMA EM Classes, & Extended Journeys (upon graduation of the course)
Special Discounts At Our Live Events & Retreats
Imagine Being Able To Create Results
Like These With Your Clients

"I have found SOMA blows my anxiety out of the water. I have tried absolutely everything to get my anxiety under control and this method seems to work the best"
"I got my heart rate down from over 190 after a 5K run to under 80 in less than 5 mins and im 70 yrs old!"
"Having suffered from muscular dystrophy for 20 years I have finally found relief from the pain with just a few sessions of SOMA. Even the doctors are shocked that my muscle mass has increased for the first time in years!!!"
I have been doing SOMA for just 3 days and can already notice a clearer mind, more inner happiness, focus, greater productivity at work - even ppl around me can see changes! I've meditated before but SOMA is mind blowing
I feel excited and energied, getting so many tasks completed, tasks I'd been procrastinating over for months melted into sighs of satisfaction and gratitude for almost everything large and small
It's been almost 3 months that I've been doing the SOMA Breath meditation almost 2-3 times a week and it has literally shifted my whole perspective of overcoming inner challenges and the overall outlook!!
Check out the FAQs below which should fill in the gaps. If not, don't worry! The team are here to help. Feel free to email us [email protected] or book a call here.
SOMA Breath® Transformational Coach Certification can be completed in as little as 3 months, but this completely depends on the dedication you can put into the course. The course is split up into 2 sections that you can work through at your own pace. As you go through the course you will unlock new sections which will give you access to mentorship calls, new tools and techniques, online assessments and more. You will also be invited to join weekly live calls to practice with your peers and go deeper on specific topics.
Do You Have Any More Questions About The SOMA Breath Master Instructor Certification Training?
*Results cannot be guaranteed, moreover, results from individual testimonials are for reference only and your own personal experience may differ to those shown on this site.
SOMA Breath® is an approach to breathwork and breath therapy that includes certain techniques that can be used to resolve significant past events believed to be interfering with a person's present mental and emotional wellness. Only people with sound mental health who are confident that a review of past events will not adversely impact their emotional or mental health should participate. We request that you do not participate in breath therapy of any kind if you or your treating practitioners have any past or existing concerns about your mental health.
SOMA Breath® is not intended to be a substitute for professional medical advice and should not be relied on as health or personal advice. Always seek the guidance of your doctor or other qualified health professional with any questions you may have regarding your health or a medical condition.