Daily Guided Breathwork Meditations
Guided Breathwork Meditation For Manifesting & Law of Attraction
Guided Breathwork Meditation for Gratitude
Diaphragmatic Breathing Exercise For Stress Relief
Guided Meditation for Self-Healing
Your Breath is a Powerful Gateway to Transform Your Life
"I'm never going to make it," "I'll never be successful," "I'll never find someone to love me." 
Are beliefs like this in your subconscious holding you back? 
When your mind and subconscious has been trained to believe in limitations, it's harder to succeed than you may think. Yet, when you remove the limits controlling the direction of your life, a whole new world of possibilities will unfold before you. 
In this SOMA Breath Meditation - Human Being Limitless, you will discover how you can use the power of the breath to unlock the creative potential of your minds to think beyond its own limits and help you experience limitless success in every way.
It is an astounding experience of how the breath is a powerful gateway to easily access your subconscious and train your entire being to embrace infinite possibilities. 
This is the true power of your breath. 
And this is only the beginning. 
If you are interested to learn more about how you can use your breath as a tool that can supercharge every area of your life, click the button below to find out more about our SOMA Breath 21-day Awakening Protocol. 
Make Bliss Your Natural Default State With
The SOMADI Membership
Join Now for a 14 Day Free Trial
If you enjoyed the meditations above, you're going to love our SOMADI Membership that will help you make blissfulness your new normal. It's like having your own SOMA Breath spa. You can retreat, revive, and renew your body and mind within minutes—no matter where you are or how you feel!
Heres what you get when you join SOMADI:
Up to 16 LIVE Classes per month on ZOOM so you can interact directly with the SOMA Breathwork Instructor and the community making it more FUN and effective. These calls include DEEP Breathwork sessions, educational lectures, virtual classes, Breath & Dance Parties, SOMA Breath YOGA and More…

Full, unlimited access to 30+ hours of Music, Breathwork Meditation Journeys, Hypnosis and Deep Guided Meditations… all powered by our unique Trypnaural Music Technology. All of our music meditation materials are available in different formats, themes and length of time. For example, you can get a 5 mins quick, natural shot of adrenaline OR a 60 mins deep healing and Transformational experience.

Access to our most popular trainings so that total beginners of breathwork and meditation can get up to speed quickly and master Advanced Breathing techniques to increase Longevity & Quality of life.

Immediate access to brand new content & experiences which are uploaded several times a month, so you'll never get bored and will always have new things to discover.

Connect with the community, SOMA Breath Instructors and Transformational coaches to stay motivated!
If you're ready to make Bliss your default state, sign up today and get the first 14 days absolutely free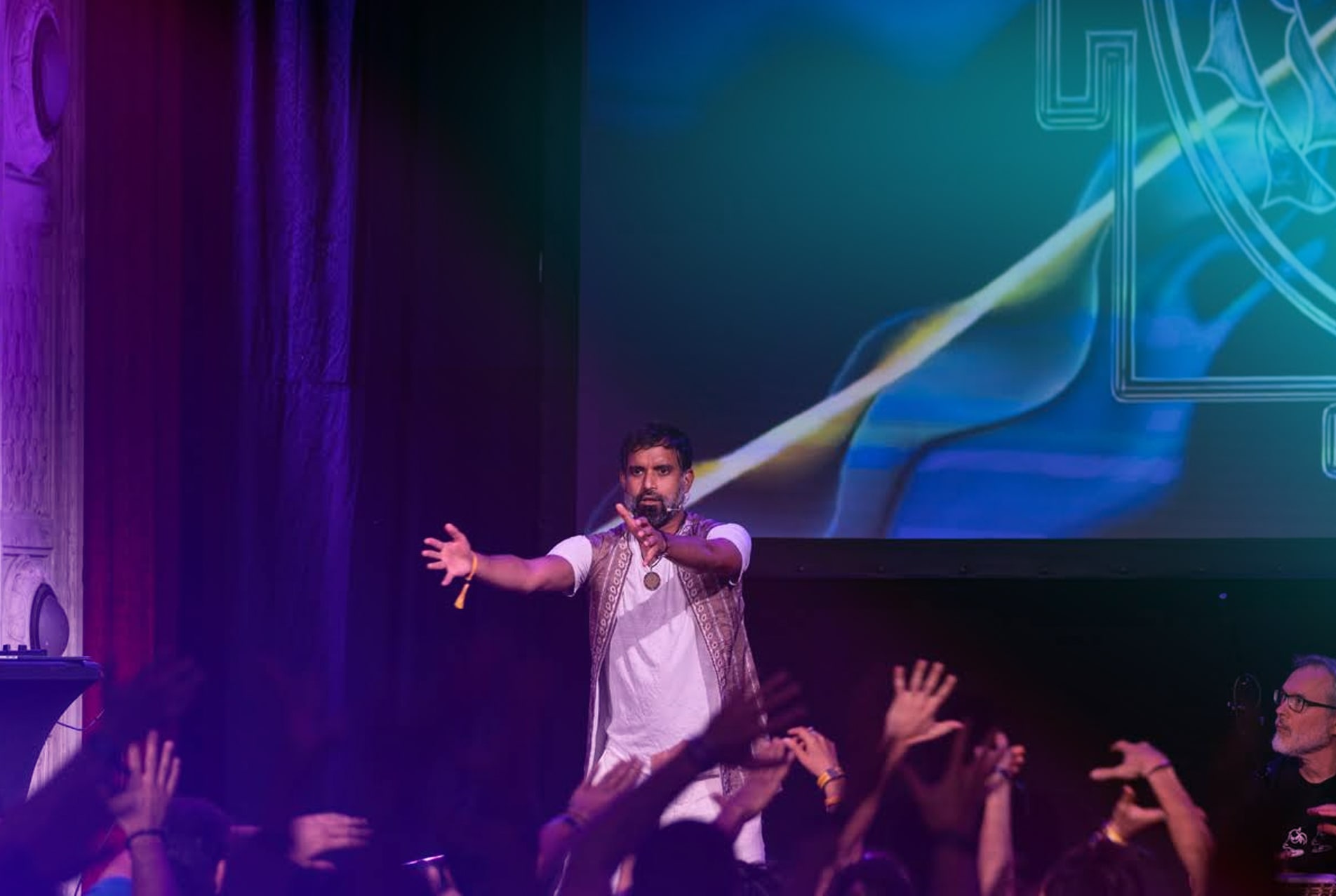 About Niraj Naik
Niraj Naik is a certified UK pharmacist turned holistic wellness, brain-training and breathwork expert. He is one of the world's most sought-after spiritual ceremony facilitators and leads breathwork workshops around the world.
His journey started amid a "burnout" in his corporate career when he found himself bedridden with chronic illness for more than a year. Healing himself using breathwork techniques and dietary adjustments, Niraj felt motivated to share his knowledge with others.
SOMA Breath®, a global breathwork community, was founded by Niraj to help empower others to take charge of their own healing and wellness. He has also trained hundreds of breathwork experts through his SOMA Breath® framework, which is also taught at numerous wellness centres in the US, Europe and Asia.

Copyright 2023 SOMA Breath®